Audi Paintwork Repairs In Shropshire

If you own an Audi, because it's a premium prestige vehicle, you want to keep it looking at it's best. And it's really annoying when you get some minor paintwork damage, like a bumper scuff or scrape, a scratch or a car park ding. It can really detract from the look of your Audi, as well as affecting it's resale value.
Perhaps it's not be your fault, or maybe you had a minor mishap that's damaged your Audi paintwork, but you want to get it repaired quickly, efficiently and with the minimum of fuss and bother. You want it back to how it was for you and others to admire and appreciate.
You could take it to your local Audi dealer and get them to take care of the damaged bodywork for you, but you know that's going to be a costly affair, and you'll loose your vehicle for quite a few days whilst it's off to their bodyshop. It will probably also be recorded on your Audi vehicle service history, possibly affecting it's resale value, no matter how good the repair is, and the cost could even mean you make a claim on your insurance policy, spoiling your no claims history.
We have a solution for you and your Audi here at Ace Car Care. We offer high quality minor paintwork repairs, carried out in our fully equipped Car Care Centre by trained and experienced technicians, using the latest bodyshop materials and equipment, to provide you with guaranteed repairs on your Audi. And they're usually carried out in the same day and booked in quickly by our friendly staff.
You are more than welcome to call in for a no obligation quote, and wait in our comfortable reception whilst we prepare a written estimate to repair the paintwork damage on your Audi, and the you can take your quote away with you. No appointment is required for a quote, just call in to our Car Care Centre when you are passing, and we will take a look with you.
We would be most delighted to show you what we can do, and to show you our award winning customer service that we are so proud of here at Ace Car Care.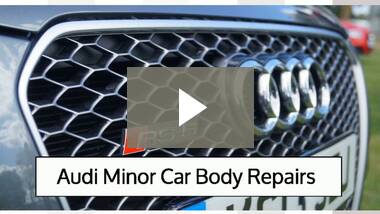 Click Links below for more details: